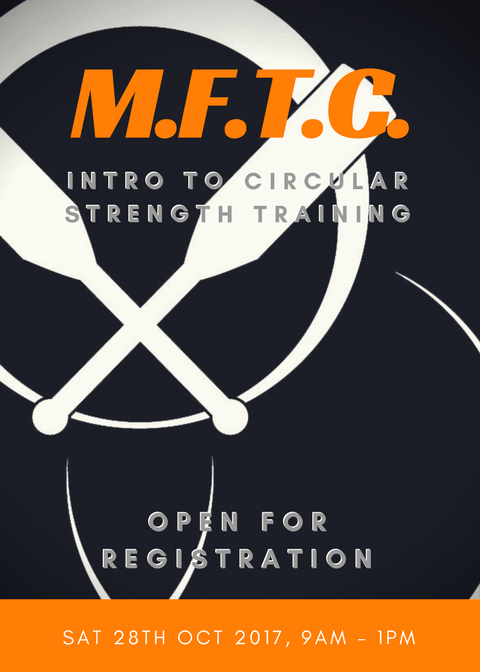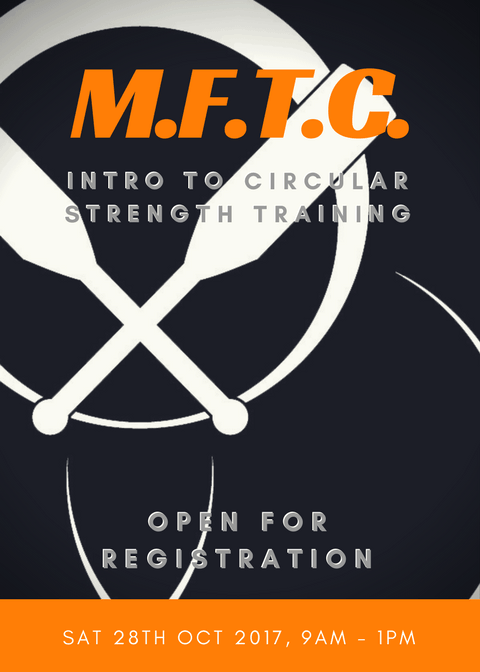 MTFC - An intro to Circular Strength Training
Q. Would you like to move without pain?
Q. Would you like to improve your cardio strength without running aimlessly on a treadmill?
Q. Would you like to injury-proof your fitness workouts?
Q. Would you like to build strength & power using traditional tools like clubbells?
Teaming up with my buddy from the force, Coach Kevin Koh, we will be running a series of trainings to introduce a fitness system that helped me tremendously over the past 7 years.

Created by our mentor, Master Coach Scott Sonnon, the Circular Strength Training (CST) system focuses on health first fitness which will helps you move pain-free, gives you more energy, protects your joints and improve overall muscular power.
M.F.T.C. is a four-part 1-hr program designed to help you familiarise the key concepts of CST. You will learn:

1. Joint #Mobility – learn how to lubricate your joints so as to move pain-free and improve your overall quality of life

2. #Flowfit – simple yet effective workout routine which is Low Impact that helps you improve your cardiovascular health when done regularly

3. #Tacfit – strict focus on recovery, you will learn the various fitness protocols used by first respondents worldwide

4. #Clubbells – dedicated to those who wants to build strength and power while reducing joint stress.

If you are interested to join us as our latest batch of certified Instructors in 2018 in Bandung (Indonesia), this will be much like your "initiation program". You will get first-hand experience on what new/existing certified coaches go through for their test/renewal.

Limited to 10pax per session only, please secure your spots now!



Upon signing up, you will be added to our secret Facebook Group where you can get access to our Trainers to ask any questions pertaining to teh workouts and the upcoming certification courses in 2018.  You will also have access to our Workout of the Week, to better condition your mental and physical fitness.

Pricing:
1. Super Early Bird (before 14 Oct) – S$35 per session or S$120 for the entire workshop
2. Early Bird (before 21 Oct) – S$40 per session or S$140 for the entire workshop
3. Walk-in (after 21 Oct) – S$45 per session or S$160 for the entire workshop
Venue: TACFIT SINGAPORE

60 Kaki Bukit Place
#03-11 Eunos Techpark
Singapore 415979