Description
This is the latest HELO LX Wristband, only available for online purchase:
– can be worn 24/7
– real-time health monitoring
– has active sensors that measures your sleep quality, exercise, blood pressure, heart rate and ECG.
– comes with a Panic Button which you can automatically call your loved ones to signal you have a problem, sending also automatically your GPS position!
The above video explains why this is probably the best wearable you will ever need!

Comes in Five colours:
– Candy Pink
– Ultra Violet
– Purple Red
– Royal Blue
– light Blue
Here's a quick comparison with other major fitness wearables in the market; you will realise how superior the Helo LX Wristband is:
You did not see it wrongly; Toshiba co-developed this wearable with the WGN or Wor(l)d Global Network. Packed with abundance of great features, you will not want to leave home without it!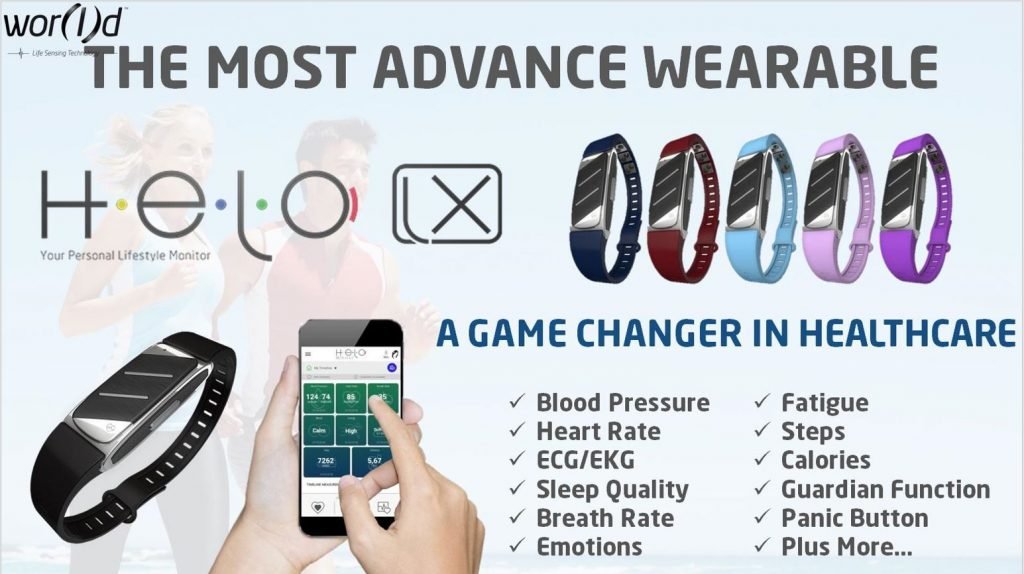 Pre-order now available!