Chia – in hokkien means To Give or To Offer…
I received an email out of the blue from someone marketing some "Superfood" today and that mail ended up in my Junk mail which i do not normally check. The sincerity in that email made me reply and requested for a phone conversation.
Moments later, Ireceived a call from this lady who greeted me with a really sweet voice and thanked me for replying her mail; I wonder how many non-replying leads she sent out to.
She shared her intent and generously offered to collaborate with me to have her "Superfood" be made available to my customers (by now, she scored 2/5 on the 5 Acts of ZhengHe's Art of Collaboration, in a short span of 3 minutes).
So to make this a win-win (that will be 3/5), she offered consignment or discounted packages to my customers. However, I had to turn her down as I do not own a physical store and have no immediate intention to do so (come on, it's the e-commerce era now! haha….).
Then I thought to myself; if I were to be running workshops and seminars in future, maybe I could collaborate alongside with this "Superfood" business. And so, a prospective business opportunity awaits.
So what is this "Superfood" and how great is this?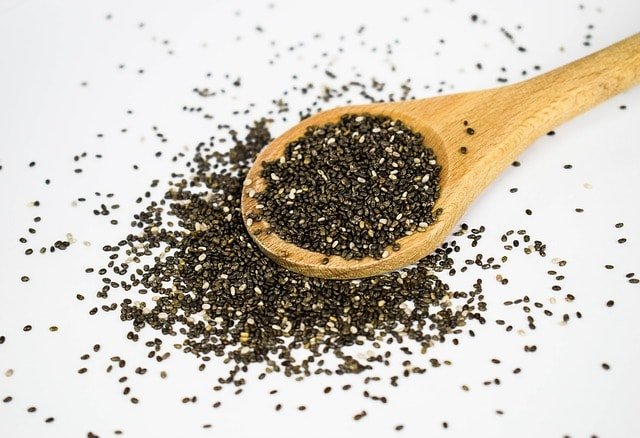 Chia Seeds are loaded with nutrients like calcium, phosphorus, magnesium, and antioxidants that are beneficial to your body in a number of ways. Here's my top 5 benefits:
Delivers massive amount of nutrients with very few calories
Almost all carbs in them are Fiber
And it is a great source of Protein
High in Omega-3 Fatty Acids
Easy to incorporate into your daily diet
Need some recipes? Check this out:
BASIC CHIA SEED PUDDING
Ingredients
6 Tablespoons chia seeds
2 cups unsweetened coconut, almond or cashew milk
1/2 teaspoon vanilla extract
1 Tablespoon maple syrup, honey or sweetener of choice (optional)
Kiwis, blueberries and strawberries, for topping
Instructions
In a bowl or jar, mix together chia seeds, milk, maple syrup, and vanilla. If you're using a jar, you can put the lid on and shake the mixture to combine everything.
Once the chia pudding mixture is well combined, let it sit for 5 minutes, give it another stir/shake to break up any clumps of chia seeds, cover and put the mixture in the fridge to "set-up" for 1-2 hours or overnight. The chia pudding should be nice and thick, not liquidy. If it's not thick, just add more chia seeds, stir and refrigerate for another 30 minutes or so.
You can also prep you pudding the night before and let it sit in the fridge overnight if that's easier. When ready to serve, divide the mixture between two bowls, top the pudding with berries and enjoy.
Nutrition
Serving Size: 1 cup
Calories: 223
Sugar: 2g
Fat: 12g
Carbohydrates: 18g
Fiber: 17g
Protein: 10g
Note: Nutrition facts calculated with unsweetened almond milk and 1/4 cup blueberries, but without any sweetener.
Where to buy? Watch this space for promotion in the month of November 2018. 🙂